Evènements
HORAIRES D'ETE
du MARDI au SAMEDI
(11h00 – 19h00)

Fermé le 14 Juillet & 15 Août

SCHEDULES SUMMER
IN JULY AND AUGUST
TUESDAY to SATURDAY
(11:00 am - 7:00 pm)

Closed July 14th and August 15th [...]


La Boutique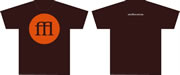 20-22 rue Gerbier
75011 Paris
M° Philippe Auguste
M° Voltaire

Restez informés !

Souffle Continu

Commentaires :


- Commentaire de : soufflecontinu (2010-12-16)
manorexia (jg thirlwell) - vol
Tapping into his instincts, Thirlwell completed the instrumental Volvox Turbo, album within six weeks (a record time for him) and released this exclusively through the online shop. An intensely psychological symphony, the album orbits several multiethnic soundscapes – from Moroccan to Martian – and manipulates those studio mistakes others try to avoid into 14 strangely compelling merging movements. It's been called "a noir narrative filled with anticipation, foreboding and icy climaxes." It resonates more with deep listening. It's a killer acid trip without the LSD.
Sur le même Label

Genre similaire