La Boutique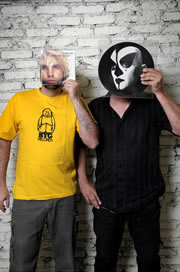 20-22 rue Gerbier
75011 Paris
M° Philippe Auguste
M° Voltaire

Restez informés !

Souffle Continu

Commentaires :


- Commentaire de : titins (2012-09-20)
michel titin-schnaider - orato
ORATORIO DE L'INDICIBLE « La lecture de l'oeuvre de Lovecraft exige des nerfs solides. C'est une liqueur forte qui doit être absorbée à petites doses. Mais elle offre d'étranges plaisirs, dans cet "ailleurs absolu" dont parle Einstein » Jacques Bergier Composition « musico-littéraire » illustrant l'univers de cet écrivain majeur de la littérature fantastique. Bribes de textes prélevés dans toute son œuvre et composition acousmatique se conjuguent pour nous entrainer dans la folie... ORATORIO OF THE UNSPEAKABLE "Reading the Lovecraft work needs solid nerves. It is a strong liquor which shall be drunk by small doses. But it offers stranges pleasures, in this "absolute elsewhere" which speak Einstein" Jacques Bergier Musical and literature work which illustrates the universe of this major writer of the fantastic literature. Short sentences (taken from all his work) and acousmatic music work are combined to carry us into the madness….
Sur le même Label

Genre similaire