La Boutique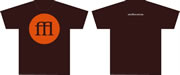 20-22 rue Gerbier
75011 Paris
M° Philippe Auguste
M° Voltaire

Restez informés !

Souffle Continu

Commentaires :


- Commentaire de : titins (2012-09-20)
michel titin-schnaider - symph
Ce 3ème album regroupe quatre "aventures sonores" très différentes: un montage sonore extravagant et fantasmatique sur le cyclisme, une pièce pour ordinateur pilotant 25 instruments virtuels, une composition utilisant exclusivement les sons provenant d'une plaque d'inox et une étude sur les "extrêmes audibles". Symphonie pour un cycliste: Etant moi même cycliste j'ai voulu illustrer ici la sortie dominicale du cycliste… Un montage sonore humoristique et caricatural sur ce milieu au langage si particulier et où le fantasme (le mythe) de l'effort solitaire, du «coureur échappé » est si présent ! I am myself a cyclist, and I wanted here to illustrate the sunday training of a cyclist: A funny and caricatural sound assembly on this background/environment in the language so particular and where the fantasy ( the myth) of the solitary effort, of the escaped " runner/champion " is so present! Ataraxie-25: Du silence émerge une structure chaotique et hésitante, évoluant imperturbablement vers une situation d'équilibre « ataraxique ». « computer music » utilisant un grand ensemble d'instruments choisis pour leur complémentarité en termes de tessiture, de timbre et d'attaque. Les notes sont de hauteur aléatoires mais l'ordinateur contrôle très précisément les durées, le tempo et les enchaînements, au delà de ce qu'il est possible de faire humainement. A "computer music" using a large group of instruments: Of the silence appears a chaotic and hesitating structure, evolving imperturbably towards a situation of balance " ataraxique ". Inoxophonie: Une terrifiante plongée dans un monde de métal. Composition électro-acoustique utilisant comme unique source sonore une grande plaque d'inox de 1mx2m de 3/10ème qui est grattée, frottée, cognée, secouée… Electro-acoustic work using as unique sound source a big plate of steel which is scratched, rubbed, banged, shaken …A terrifying dive/immersion in a world of metal. Oxymore: Cette musique nait et disparaît dans l'inaudible. L'idée ici est d'opposer les extrêmes : extrême grave et extrême aigu, mais par delà les possibilités acoustiques des instruments, jusqu'aux limites de notre audition. This music begins and disappears in the inaudible. The idea was here to oppose extreme low and extreme high sounds, but beyond the acoustic possibilities of the instruments.
Sur le même Label

Genre similaire