La Boutique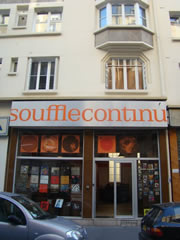 20-22 rue Gerbier
75011 Paris
M° Philippe Auguste
M° Voltaire

Restez informés !

Souffle Continu

>> 1 Résultat(s) pour la recherche
the pains of being pure at heart
>> parmis les Artistes/Groupes
Classer par Nouveautés || Retour en stock || Artiste/Groupe || Titre
1 -

Nous n'avons pas trouvé de réponses précises.
Votre recherche a été etendue à l'ensemble du site.



1 -