Evènements
Vendredi 16 octobre 2020 - 19h30
Jazz & Musiques Libres à Berthelot #4
Sylvain KASSAP + Benjamin DUBOC DUO.

ENTRE LES TERRES - CORNELOUP/MOLARD QUARTET

Jacky MOLARD - François CORNELOUP - Catherine DELAUNAY – Vincent COURTOIS.

PAUL WACRENIER HEALING UNIT invite MICHEL EDELIN

Paul WACRENIER - Xavier BORNENS - Arnaud SACASE - Blaise CHEVALIER - Benoist RAFFIN + invité Michel EDELIN.

Théâtre Municipal Berthelot Jean-Guerrin
06, Rue Marcelin Berthelot - 93100 Montreuil
Métro : Croix de Chavaux
Tel : 01 71 89 26 70 - resa.berthelot@montreuil [...]


La Boutique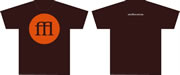 20-22 rue Gerbier
75011 Paris
M° Philippe Auguste
M° Voltaire

Restez informés !

Souffle Continu

Commentaires :


- Commentaire de : Magali (2016-07-30)
carbon sink - z'ev - shed ligh
FR// Avec une face A et une face AA "Shed light on the origins" dissout la face B, se jouant des polarités. C'est ainsi que Carbon Sink & Z'EV nous invitent à entrer dans un monde au climat électrique, traversé par un courant alternatif à hautes tensions, et par les ondes électro-magnétiques de gaz lumineux. un voyage dans les particules élémentaires sur des rythmes hypnotiques, à la rencontre d'oiseaux cyborgs, d'interférences et d'échos. "Shed light on the origins" est une musique électroacoustique aux allures « dark-tropicales » . * EN// With side A and side AA "Shed light on the origins" dissolves the B side, mocking polarities. Thus, Carbon Sink & Z'EV invite us to enter in an electric climate world, crossed by AC high voltages, and by electromagnetic waves of luminous gases. A trip across the elementary particles on hypnotic rhythms, to the encounter of cyborg-birds, interferences and echoes. "Shed light on the origins" is an electroacoustic music in a "dark-tropical" style.
Sur le même Label

Genre similaire