Evènements
Réouverture de la boutique!
SOUFFLE CONTINU est à nouveau ouvert au public du lundi au samedi de 11h à 18h.

Le "Click & Collect" s'inscrit dans la durée et reste opérationnel.
Pour cela, faites vous plaisir ici et sélectionnez "retrait sur place" au moment de la validation / checkout.

Les retraits des commandes sont ensuite possible à n'importe quel moment aux horaires d'ouverture de la boutique.

Merci à tous pour votre soutien indéfectible et surtout prenez bien soin de vous en attendant les jours meilleurs ! [...]


La Boutique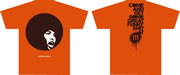 20-22 rue Gerbier
75011 Paris
M° Philippe Auguste
M° Voltaire

Restez informés !

Souffle Continu

Commentaires :


- Commentaire de : vomir (2012-09-18)
vomir - musique de l'indiffére
VITAL WEEKLY VOMIR - MUSIQUE DE L'INDIFFÉRENCE (LP/CD by Peripheral records) Vomir represents the definitive HNW- An LP of 33 rpm A side, CD and B side 45rpm of the LP. Despite other reviews this is not nihilist, sceptic or brutal or even particularly harsh – if any of these predicates could be used, and so point in some metaphysics of an essence for a listener, even if one which withdraws from itself and others including the listener, then the title would render the whole instantiation contradictory or push it into some post-modern ironic chain of signification … the other other - difference … would not be in – difference. It doesn't take a genius to see the two possibilities here. Ignoring the dictionary definition which locksus firmly into some humanism which Vomir I would argue eschews – at its most simplistic we lack difference then we lack the possibility of signification, lack of representamen, semiotic object, qualisign, sinsign, legisign, rheme or dicisign… etc / et al. Hence – conversely and perversely the precise definition of Noise which I continually claim as the hallmark of Vomir's work. The only problematic therefore is of "tool-being" which might existin such HNW, you know - the all too difficulty of a failure of some kind – where? – here? However in order to avoid such a "breaking" Vomir's work despite itself can be a negative epistemics and totalised ontology – an exogenetic signified something along the lines of a generic matrix but of "Reals". (jliat) TOCHNIT ALEPH "new no-nonsense Harsh Noise Wall Situationism "
Sur le même Label

Genre similaire