Evènements
FERMETURE DE LA BOUTIQUE PHYSIQUE !
SOUFFLE CONTINU est fermé au public jusqu'à nouvel ordre pendant la période de confinement.
Nous restons opérationnels sous forme de "Click & Collect".
Pour ce faire, rendez-vous simplement sur le site www.soufflecontinu.com
Faites vous plaisir et sélectionnez "retrait sur place" au moment de la validation / checkout.

Nous assurons une permanence du lundi au samedi de 14h à 18h pour le retrait des commandes sur le pas de la porte.

Pour ceux qui ne pourraient se déplacer sur ces horaires, n'hésitez pas à nous [...]


La Boutique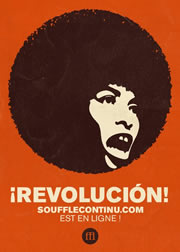 20-22 rue Gerbier
75011 Paris
M° Philippe Auguste
M° Voltaire

Restez informés !

Souffle Continu

Commentaires :


- Commentaire de : soufflecontinu (2011-01-05)
ancient ocean - I
John Bohannon's Ancient Ocean is filled with shimmering ambiance made from guitar and samples. Building from silent humming tones, guitar melodies and delicate tonal drones envelope into lush soundscapes. Moods are similar to Sounding the Deep and various solo works of Kawabata Makoto, but carry their own majestic quality. As the album progresses, the longest track features Daniel Carter on saxophone and adds a tender experimental jazz element to the brooding guitar textures.
Sur le même Label

Genre similaire