La Boutique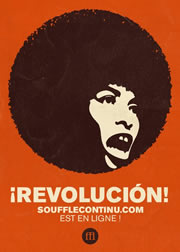 20-22 rue Gerbier
75011 Paris
M° Philippe Auguste
M° Voltaire

Restez informés !

Souffle Continu

Commentaires :


- Commentaire de : soufflecontinu (2010-09-15)
scorn - refuse;start fires
Mick Harris' fourteenth full length as Scorn remains in the vibe and tempo of modern dubstep while adding a brand new element to the Scorn sound: a live drummer. Scorn is an entity – for over 15 years Mick Harris has not relented with the project's dubbed out beats, film noir atmospheres, and over the top bass compulsions. "Refuse; Start Fires" is perhaps the angriest and most well articulated of his projects in the last decade.
Sur le même Label

Genre similaire