Evènements
Réouverture de la boutique!
SOUFFLE CONTINU est à nouveau ouvert au public du lundi au samedi de 11h à 18h.

Le "Click & Collect" s'inscrit dans la durée et reste opérationnel.
Pour cela, faites vous plaisir ici et sélectionnez "retrait sur place" au moment de la validation / checkout.

Les retraits des commandes sont ensuite possible à n'importe quel moment aux horaires d'ouverture de la boutique.

Merci à tous pour votre soutien indéfectible et surtout prenez bien soin de vous en attendant les jours meilleurs ! [...]


La Boutique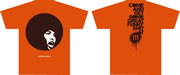 20-22 rue Gerbier
75011 Paris
M° Philippe Auguste
M° Voltaire

Restez informés !

Souffle Continu

Commentaires :


- Commentaire de : soufflecontinu (2010-09-15)
the blood of heroes - s/t
The Blood of Heroes is a collaboration project featuring Justin Broadrick (Godflesh, Jesu, Napalm Death) and Bill Laswell, with beats from Submerged and End.user and vocals from Dr. Israel. Post apocalyptic soundscapes and de-imaged electronic beats backed up with heavy guitar and bass. Features live drumming from KJ Sawka and Balazs Pandi, and sound design from film sound architect M. Gregor Filip. Powerful anthemic tracks collide with vicious drum n bass beatdowns and intersperse with breathtaking synth beauty and Aphex Twin style mezzed beats. The soundtrack to post-solarflare humanity!
Sur le même Label

Genre similaire